The Pagewiz brand look and feel has gone through quite a few changes since we started as a pioneer landing page platform way back in 2011.
This page provides up-to-date resources for promoting the Pagewiz brand.
Please follow the simple guidelines below and use your common sense :)
Primary logo
Use the Pagewiz green and dark-gray logo when you're able to place the logo on a solid white background.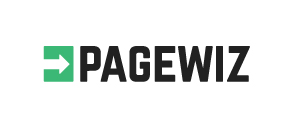 DOWNLOAD
Dark alternative
When color is not applicable, or not flattering to the overall design, use the dark-gray Pagewiz logo.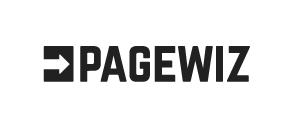 DOWNLOAD
Bright alternative
Choose the white logo to promote Pagewiz against a dark background.
DOWNLOAD
Horizontal logo
Used in rare cases, only when the logo is in a wide white rectengular space
DOWNLOAD
Academy logo
For use in promoting the Pagewiz Academy and its efforts to help marketers design better landing pages intuitively.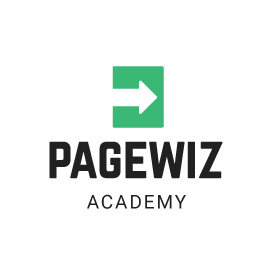 DOWNLOAD